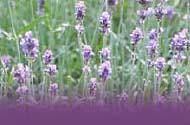 ---
Contact for more information:
Tracey Burke

tracey@all4wellness.com
Young Living Essential Oils Independent Distributor# 745136

Member of the HeavenScent team

---
Dr. David Stewart - Healing Oils of the Bible - The Power Hour, May 4th
Shown below are descriptions of the products discussed on this spectacular show. If you missed it or would like to hear it again,

click here to listen to an archive.

Click on any product description below to see more details.



Many other products discussed:
TWELVE OILS OF ANCIENT SCRIPTURE KIT
This kit is used as part of Dr. David Stewart's "Healing Oils of the Bible" program. It offers a very economical way to get 12 vital healing oils at a much lower cost than if they were purchased separately. Just the galbanum 5ml bottle alone costs more than half the cost of the entire kit!

This precious collection of oils includes: Sandalwood, frankincense, myrrh, cypress, hyssop, cassia, cedarwood, galbanum, myrtle, onycha, cistus (Rose of Sharon) and spikenard.

Comes beautifully boxed with a cassette tape describing each oil and how to use it.
Code: 3143 Price: $262.83 Wholesale Price: $199.75 Autoship Discount Price: $231.29
WINTERGREEN OIL
Dr. Stewart used wintergreen and cypress oils on his injured knee and had miraculous results. (Cypress oil is included in the 12 Oils of Ancient Scripture kit, or can be purchased separately.)
Code: 3658 Price: $22.04 Wholesale Price: $16.75 Autoship Discount Price: $19.39
WHITE ANGELICA OIL BLEND
A combination of oils used during ancient times to increase the aura around the body, bringing a delicate sense of strength and protection and creating a feeling of wholeness in the realm of one's own spirituality. Its frequency protects against the bombardment of negative energy.
Code: 3432 Price: $72.04 Wholesale Price: $54.75 Autoship Discount Price: $63.39
CINNAMON BARK OIL
Rhonda from New York called in about rubbing cypress and cinnamon oils on the bottoms of her mother's feet during her diabetes treatment.
Code: 3515 Price: $28.62 Wholesale Price: $21.75 Autoship Discount Price: $25.18
JOY OIL BLEND
Dr. Stewart's Bible oils program begins with a bottle of Joy oil blend being passed around. The Bible mentions oils of joy, gladness or rejoicing in Isaiah 61:3, Psalms 45:7-8, Proverbs 27:9 and Hebrews 1:9. (Joy blend is also available in the Essential 7 kit - see below)
Code: 3372 Price: $49.34 Wholesale Price: $37.50 Autoship Discount Price: $43.42
EXODUS II OIL BLEND
A blend of essential oils taken from biblical history (Exodus 30:23-24) in a base of pure olive oil from Jericho. It is designed to complement the Exodus dietary supplement in supporting the body's natural defenses.
Code: 3338 Price: $25.99 Wholesale Price: $19.75 Autoship Discount Price: $22.87
THIEVES OIL BLEND
A must-have protective blend! Click for detailed description.
Code: 3423 Price: $41.78 Wholesale Price: $31.75 Autoship Discount Price: $36.76
THREE (3) WISE MEN OIL BLEND
Formulated to open the subconscious mind through pineal stimulation to help release deep-seated trauma. This blend brings a sense of grounding and uplifting through emotional release and elevated spiritual consciousness.
Code: 3426 Price: $91.78 Wholesale Price: $69.75 Autoship Discount Price: $80.76
VALOR OIL BLEND
Helps balance electrical energies within the body, giving courage, confidence, and self-esteem. It has been found to help the body self-correct its balance and alignment.
Code: 3429 Price: $25.99 Wholesale Price: $19.75 Autoship Discount Price: $22.87
PEACE & CALMING OIL BLEND
A gentle, fragrant blend that promotes relaxation and a deep sense of peace, helping to calm tensions and uplift spirits. When massaged on the bottom of the feet, it can be a wonderful prelude to a peaceful night's rest. Peace & Calming may be especially calming and comforting to young children after an overactive and stressful day. (Also available in the Essential 7 kit - see below)
Code: 3393 Price: $43.09 Wholesale Price: $32.75 Autoship Discount Price: $37.92
JUNIPER OIL
Dr. Stewart talked about Juniper as one of the oils he has used on paralyzed people to stimulate nerve activity.
Code: 3572 Price: $37.83 Wholesale Price: $28.75 Autoship Discount Price: $33.29
ESSENTIAL 7 KIT
The Essential 7 kit includes Peace & Calming and Joy oil blends, as well as a few other oils mentioned during the program: the energizing oil of peppermint, the soothing oil of lavender, and the pain remedy PanAway blend. Also included are lemon oil, and a delightful blend called Purification. Purification and lavender are also natural pest repellants.
Code: 3120 Price: $91.78 Wholesale Price: $69.75 Autoship Discount Price: $80.76

Note: colors available are Green, Blue, Pink and Bronze.
Code: Price: $0.00 Wholesale Price: $0.00 Autoship Discount Price: $0.00




Highlighted Biblical oils as single oils (they are also available in the 12 Oils of Ancient Scripture kit above)


Code: Price: $0.00 Wholesale Price: $0.00 Autoship Discount Price: $0.00
CYPRESS OIL
Cypress (Cupressus sempervirens) is one of the oils most used to support the circulatory system.
Code: 3530 Price: $23.36 Wholesale Price: $17.75 Autoship Discount Price: $20.55
MYRRH OIL
Myrrh (Commiphora myrrha) is an oil referenced throughout the Old and New Testaments (A bundle of myrrh is my well-beloved unto me. Song of Solomon 1:13). The Arabian people used it for many skin conditions, such as wrinkled, chapped, and cracked skin. Is has one of the highest levels of sesquiterpenes, a class of compounds that has direct effects on the hypothalamus, pituitary, and amygdala, the seat of our emotions. Myrrh is widely used today in oral hygiene products.
Code: 3593 Price: $85.20 Wholesale Price: $64.75 Autoship Discount Price: $74.97
FRANKINCENSE OIL
Frankincense (Boswellia carteri) is considered a holy anointing oil in the Middle East and has been used in religious ceremonies for thousands of years ( ...presented unto him gifts; gold, and frankincense, and myrrh. Matthew 2:11). It was well known during the time of Christ for its annointing and healing powers. Frankincense is now being researched and used therapeutically in European hospitals. High in sesquiterpenes, it is stimulating and elevating to the mind and helps in overcoming stress and despair as well as supporting the immune system.
Code: 3548 Price: $91.78 Wholesale Price: $69.75 Autoship Discount Price: $80.76


Notes on pricing:

Wholesale Price: To qualify for wholesale prices, you may enroll as a distributor, and then purchase a starter kit, after which you will be able to buy at wholesale from then on.

Autoship Web Discount Price: This is a further discount off of the wholesale price available if you split product purchases across at least two consecutive calendar months. Purchases must total at least $50 (based on wholesale prices) in each month to qualify as autoship orders. For example, you could order the Twelve Oils of Ancient Scripture one month, and a Diffuser the following month and receive this discount. Autoship Web Discount is also available for Preferred Customers, who will save 5% off of the Preferred Customer Price. To qualify for the full discount, you must enroll online or by contacting Tracey at tracey@all4wellness.com, .


Statements made on this site have not been evaluated by the Food and Drug Administration and are not intended to diagnose, treat, cure, or prevent any disease.