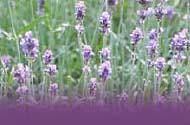 ---
Contact me for
more information:
Tracey Burke
(954) 665-7271
info@all4wellness.com Distributor# 745136




Dr. Ann Blake Tracy's discussion on The Power Hour, 3/15/2004 - Related Products

| | | | |
| --- | --- | --- | --- |
| Name | Description | Code | Price* |
| Brain Power | A specially designed blend of oils high in sesquiterpenes, which cross the blood-brain barrier. Use it to clarify and support concentration. | 3313 | $70.72 |
| Clarity | Has been used by many people to promote a clear mind and alertness. Rosemary and peppermint, found in this blend have been used for years for mental activity and vitality. Dr. William N. Dember of the University of Cincinnati discovered in a research study that inhaling peppermint oil increased the mental accuracy of the students he tested by 28 percent. | 3321 | $39.14 |
| Joy | An exotic, luxurious blend of ylang ylang (Cananga odorata), bergamot (Citrus bergamia), mandarin (Citrus reticulata), rose (Rosa damascena), and other oils that produces an uplifting magnetic energy and brings joy to the heart. When worn as a cologne or perfume, Joy exudes an alluring and irresistible fragrance that inspires romance and togetherness. When diffused, it can be refreshing and uplifting. | 3372 | $49.34 |
| Peace & Calming | A gentle, fragrant blend specially designed for diffusing. It promotes relaxation and a deep sense of peace, helping to calm tensions and uplift spirits. When massaged on the bottom of the feet, it can be a wonderful prelude to a peaceful night's rest. Peace & Calming may be especially calming and comforting to young children after an overactive and stressful day. | 3393 | $43.09 |
| Valor | Helps balance electrical energies within the body, giving courage, confidence, and self-esteem. It has been found to help the body self-correct its balance and alignment. | 3429 | $25.99 |
| Panaway Essential Oil - 15 Ml | PanAway Essential Oil - 15 ml | 3390 | $0.00 |
| Cortistop - Women's - 30 Caps | CortiStop, supplements for men and women, is designed to maintain the natural balance and harmony of youthful functions for which the body longs. CortiStop accomplishes this by helping to modulate the production of cortisol in the body. Cuts the negative effects of high cortisol by providing nutrients that influence glandular balance. The Food and Drug Administration has not evaluated these statements. This product is not intended to diagnose, treat, cure or prevent any disease. | 3275 | $65.46 |
| Frankincense | Frankincense (Boswellia carteri) is considered a holy anointing oil in the Middle East and has been used in religious ceremonies for thousands of years ( ...presented unto him gifts; gold, and frankincense, and myrrh. Matthew 2:11). It was well known during the time of Christ for its annointing and healing powers. Frankincense is now being researched and used therapeutically in European hospitals. High in sesquiterpenes, it is stimulating and elevating to the mind and helps in overcoming stress and despair as well as supporting the immune system. | 3548 | $91.78 |


* Price shown is the Preferred Customer price. Distributors are eligible for wholesale pricing.