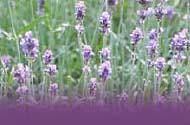 ---
Contact for more information:
Tracey Burke

tracey@all4wellness.com
Young Living Essential Oils Independent Distributor# 745136

Member of the HeavenScent team

---
Dr. Gary Tunsky - Cellular level healing - The Power Hour, June 11th
Shown below are descriptions of the products discussed on this fascinating program. If you missed it or would like to hear it again,

click here to listen to an archive.

Click on any product description below to see more details.



THIEVES OIL BLEND
Created from research about four thieves during the 15-century plague in England who used cloves, rosemary, and other aromatics to protect themselves while robbing plague victims. Thieves is a proprietary blend of pure essential oils tested at Weber State University for its potent antimicrobial properties. It was found to have a 99.6 percent kill rate against airborne bacteria. This blend is an integral ingredient in Dentarome Ultra toothpaste.
Code: 3423 Price: $41.78 Wholesale Price: $31.75 Autoship Discount Price: $36.76
IMMUPOWER OIL BLEND
ImmuPower contains essential oils of Hyssop, Frankincense, Oregano, Clove and a few others to form a synergistic blend for protection and strengthening of your system. For building, strengthening, and protecting the body.
Code: 3363 Price: $75.99 Wholesale Price: $57.75 Autoship Discount Price: $66.87
LAVENDER OIL
Lavender (Lavandula angustifolia) is the most versatile of all essential oils. Therapeutic-grade lavender has been highly regarded for the skin. The French scientist Rene Gattefosse was the first to discover these properties when he severely burned his hands in a laboratory explosion. Lavender has also been clinically evaluated for its relaxing effects. It may be used to cleanse cuts, bruises, and skin irritations. The fragrance is calming, relaxing, and balancing -- physically and emotionally. This plant is grown and distilled at the Young Living Farms. Pure, organic, therapeutic-grade.
Code: 3575 Price: $27.30 Wholesale Price: $20.75 Autoship Discount Price: $24.03
LEMON OIL
Lemon (Citrus limon) has antiseptic-like properties and contains compounds that have been studied for their effects on immune function. It may serve as an insect repellent and may be beneficial for the skin.
Code: 3578 Price: $12.83 Wholesale Price: $9.75 Autoship Discount Price: $11.29
ROSE OIL
Rose (Rosa damascena) has the highest frequency of any essential oil at 320 MHz. Its beautiful fragrance is intoxicating and aphrodisiac-like. Rose helps bring balance and harmony. In his clinical practice Dr. Penoel uses this oil for the skin. It is stimulating and elevating to the mind, creating a sense of well-being.
Code: 3623 Price: $236.51 Wholesale Price: $179.75 Autoship Discount Price: $208.13
FRANKINCENSE OIL
Frankincense (Boswellia carteri) is considered a holy anointing oil in the Middle East and has been used in religious ceremonies for thousands of years ( ...presented unto him gifts; gold, and frankincense, and myrrh. Matthew 2:11). It was well known during the time of Christ for its annointing and healing powers. Frankincense is now being researched and used therapeutically in European hospitals. High in sesquiterpenes, it is stimulating and elevating to the mind and helps in overcoming stress and despair as well as supporting the immune system.
Code: 3548 Price: $91.78 Wholesale Price: $69.75 Autoship Discount Price: $80.76
MYRRH OIL
Myrrh (Commiphora myrrha) is an oil referenced throughout the Old and New Testaments (A bundle of myrrh is my well-beloved unto me. Song of Solomon 1:13). The Arabian people used it for many skin conditions, such as wrinkled, chapped, and cracked skin. Is has one of the highest levels of sesquiterpenes, a class of compounds that has direct effects on the hypothalamus, pituitary, and amygdala, the seat of our emotions. Myrrh is widely used today in oral hygiene products.
Code: 3593 Price: $85.20 Wholesale Price: $64.75 Autoship Discount Price: $74.97
V-6 MIXING OIL - NEW FORMULA - 4 OZ.
V-6 Advanced Vegetable Oil Complex is the new formula of V-6 Vegetable Mixing Oil. It is made for mixing with essential oils to create blends, formulas and massage oils. V-6 has the benefits of virtually no odor or color, increased shelf life, the same nourishing oils as the original formula and being nurturing to the skin. It is the ideal choice for cooking and making salad dressings, and has the benefit of reducing the risk of staining clothing.
Code: 3775 Price: $14.47 Wholesale Price: $11.00 Autoship Discount Price: $12.74
TWELVE OILS OF ANCIENT SCRIPTURE KIT
This kit offers a very economical way to get 12 vital healing oils at a much lower cost than if they were purchased separately. Just the galbanum 5ml bottle alone costs more than half the cost of the entire kit!

This precious collection of oils includes 5ml-sized bottles of: frankincense, sandalwood, myrrh, cypress, hyssop, cassia, cedarwood, galbanum, myrtle, onycha, cistus (Rose of Sharon) and spikenard.

Comes beautifully boxed with a cassette tape describing each oil and how to use it. Gary Young has gathered the 12 most significant oils found in the Bible. His wish is that you savor and enjoy these precious and pure essential oils with their beautiful fragrances and intriguing histories.

Contains twelve single oils: Aloes/sandalwood (Santalum album), cassia (Cinnamomum cassia), cedarwood (Cedrus atlantica), cypress (Cupressus sempervirens), frankincense (Olibanum -- Boswellia carteri), galbanum (Ferula gummosa), hyssop (Hyssopus officinalis), myrrh (Commiphora myrrha), myrtle (Myrtus communis), onycha (pronounced oh-nigh-kah, a very thick oil, remove the plastic orifice and warm the bottle in your hand so that the oil will flow -- Styrax benzoin), Rose of Sharon/cistus (Labdanum -- Cistus ladanifer), and spikenard (Nardostachys jatamansi). [Twelve 5 ml. bottles.]

Comes beautifully boxed with a cassette tape describing each oil and how to use it.
Code: 3143 Price: $262.83 Wholesale Price: $199.75 Autoship Discount Price: $231.29

Note: colors available are Green, Blue, Pink and Bronze.


Code: Price: $0.00 Wholesale Price: $0.00 Autoship Discount Price: $0.00
PEPPERMINT OIL
Rhonda in Missouri found peppermint oil to be a very dramatic spider repellent! She also uses it against ticks, along with lavender and Purification oil blend. Peppermint (Mentha piperita) is one of the oldest and most highly regarded herbs for soothing digestion. Jean Valnet, M.D., studied peppermint's effect on the liver and respiratory systems. Other scientists have also researched peppermint's role in affecting impaired taste and smell when inhaled. Dr. William N. Dember of the University of Cincinnati studied peppermint's ability to improve concentration and mental accuracy. Alan Hirsch, M.D., studied peppermint's ability to directly affect the brain's satiety center, which triggers a sense of fullness after meals. This plant is grown and distilled at the Young Living Farms. Pure, organic, therapeutic-grade.
Code: 3614 Price: $25.99 Wholesale Price: $19.75 Autoship Discount Price: $22.87
PURIFICATION OIL BLEND
Rhonda in Missouri raved about how she has not had a problem with ticks when using essential oils. (She has been using Purification blend, as well as Lavender and Peppermint.) An antiseptic blend formulated for diffusing to purify and cleanse the air and neutralize mildew, cigarette smoke, and disagreeable odors. When applied directly to the skin, Purification may be used to cleanse and soothe insect bites, cuts, and scrapes.
Code: 3399 Price: $23.36 Wholesale Price: $17.75 Autoship Discount Price: $20.55


Notes on pricing:

Wholesale Price: To qualify for wholesale prices, you may enroll as a distributor, and then purchase a $20 Success Kit, after which you will be able to buy at wholesale from then on.

Autoship Web Discount Price: This is a further discount off of the wholesale price available if you split product purchases across at least two consecutive months. Purchases must total at least $50 (based on wholesale prices) in each month to qualify as autoship orders. For example, you could order Thieves, Lavender, Purification and Peppermint oils this month, and next month order ImmuPower and Lemon oils to qualify for the autoship discount. After your second order has been shipped, you can cancel your Autoship, although many people like to keep it active and continue to order products every month with this discount. You can also change the shipment date each month. For example your June order could ship June 17th, after which you could change the next autoship date to July 7th. Autoship Web Discounts are also available for Preferred Customers, who will save 5% off of the Preferred Customer Price. To qualify for the full discount, you must enroll online or by contacting Tracey at tracey@all4wellness.com, .


Statements made on this site have not been evaluated by the Food and Drug Administration and are not intended to diagnose, treat, cure, or prevent any disease.