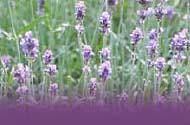 ---
Contact for more information:
Tracey Burke

tracey@all4wellness.com
Young Living Essential Oils Independent Distributor# 745136

Member of the HeavenScent team
Young Living Essential oils list
Young Living Aromatherapy
---



Essential oils - Kits

Click on any item for more details:



Name
Description
Code
Essential 7 Kit
The best choice for "getting started" is THE ESSENTIAL 7 KIT. This kit is popular for beginners because it addresses a broad spectrum of health related concerns – from first aid, through pain conditions – including mental depression. It is the number one family collection because the oils are effective and gentle for children's use. This kit is an excellent travel companion and the oils can be used frequently on a daily basis. Informational audio tape included.
3120
Golden Touch 1 Kit
Contains seven blends: Di-Tone, EndoFlex, JuvaFlex, Melrose, Raven, R.C., and Thieves. Essential oils are regarded by more and more professionals as the missing link in health. These formulas have been specifically created to take advantage of the oil constituents that support many systems of the body. Refer to the individual oils for benefits and instructions. Informational audio tape included.
3130
Twelve Oils Of Ancient Scripture Kit
Gary Young has gathered the 12 most significant oils found in the Bible in this beautifully boxed kit including a cassette tape describing the oils and their uses.
3143
Raindrop Technique Kit
Raindrop Technique combines the art of aromatherapy with the techniques of Vita Flex and massage, in the application of essential oils to various areas of the body to bring structural and electrical alignment. This kit is a revolutionary way to look at bringing balance and harmony to the body, physically, mentally, and emotionally.

Contains seven single oils and two oil blends: Aroma Siez, Basil (Ocimum basilicum), Wintergreen (Gaultheria procumbens), Cypress (Cupressus sempervirens), Marjoram (Origanum majorana), Oregano (Origanum compactum), Peppermint (Mentha piperita), Thyme (Thymus vulgaris), Valor, and 4-oz. bottles of Ortho Ease Massage Oil and V-6 Mixing Oil.
3137
Feelings Kit
Feelings features six essential oil blends formulated by D. Gary Young to promote emotional clearance and self renewal. This collection includes Valor, Harmony, Forgiveness, Inner Child, Release and Present Time.
3125
Essence Of The Season Kit
Refresh and purify the air while you lift your spirits with the exquisite one-of-a-kind essential oils of Frankincense, Myrrh, and Christmas Spirit (a beautiful blend of Orange, Cinnamon, and other essential oils). This exquisite collection of therapeutic-grade essential oils and resins possesses rich, exotic fragrances with unique ability to lift emotions and heighten spiritual awareness.
3118
Aroma Complete Kit With Burgundy Case
A comprehensive collection (approximately 123 bottles) of essential oil singles and blends (5 ml.), this kit is ideal for massage therapists or health professionals. Includes all blends and single oils except rose, melissa and "some seasonal oils" (including Evergreen Essence and ledum) in a custom carrying case.
3100
Everyday Oils Pack
Ensure you'll always have the benefits of Young Living's therapeutic-grade essential oils on hand with our brand new Essential Oils Autoship Pack.
3695
Holiday Oil Collection 2008
Add some spice during the holidays with nature's living energy. We've combined nine of our favorite Young Living Therapeutic Grade essential oils, perfect for introducing the benefits of essential oils to others or enjoying for yourself. No matter which oil you choose, this collection makes creating the perfect holiday environment easier than ever - all at a $20 savings.
4801


* Price shown is the Preferred Customer price. Distributors are eligible for wholesale pricing.


NOTES: The information contained in this web site is intended for educational purposes only and is not meant to substitute for medical care or to prescribe treatment for any specific health condition. Please see a qualified health care provider for medical treatment. all4wellness assumes no responsibility to, or liability for, any person or group for any loss, damage or injury resulting from the use or misuse of any information on this web site. No express or implied guarantee is given regarding the effects of using any of the products described herein.