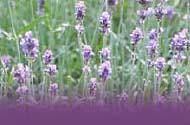 ---
Contact for more information:
Tracey Burke

tracey@all4wellness.com
Young Living Essential Oils Independent Distributor# 745136

Member of the HeavenScent team
Young Living Essential oils list
Young Living Aromatherapy
---





ART SKIN CARE SYSTEM

Description: A superior concept in skin restoration, Young Living's Age Refining Technology helps you achieve noticeably younger-looking skin by diminishing the visible signs of aging through a superior blend of high-quality ingredients and cutting-edge technology that greatly improve skin texture and appearance. Young Living's theory of DNA renewal and collagen regeneration enhance your natural ability to replenish skin and reduce fine lines and wrinkles by increasing the elasticity and thickness of the skin- revealing a fresher, healthier and more radiant complexion. Age Refining Technology is the art and science of skin care. Also see Related Information link below.

How to Use ART SKIN CARE SYSTEM: Use the Gentle Foaming Cleanser for a refreshing cleanse in the morning. Apply a generous amount of Day Activator following your cleansing regimen to help soothe and restore skin during the day. Use the Gentle Foaming Cleanser again in the evening, prior to bedtime, and immediately apply Night Reconstructor to help rebuild damaged cells and hydrate skin while you sleep.



Toll-free order line: 800-371-3515 (Mon-Fri 6AM-8PM, Sat 7AM-5PM Mountain Time). If you are a new customer, you will need to use sponsor#

745136

when placing your order.
Add to Cart (for retail price of ART SKIN CARE SYSTEM)
View Cart
Please note: The "Add to Cart" button is only for retail purchases. If you want to sign up as a preferred customer (autoship program) or as a distributor, you will need to enroll first and then add ART SKIN CARE SYSTEM to your cart. Please see the How to Order page for more details.

Related information:
ART Skin Care information page

index: art skin care system


NOTES: The information contained in this web site is intended for educational purposes only and is not meant to substitute for medical care or to prescribe treatment for any specific health condition. Please see a qualified health care provider for medical treatment. all4wellness assumes no responsibility to, or liability for, any person or group for any loss, damage or injury resulting from the use or misuse of any information on this web site. No express or implied guarantee is given regarding the effects of using any of the products described herein. Prices subject to change.