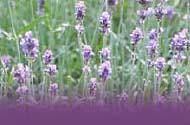 ---
Contact for more information:
Tracey Burke

tracey@all4wellness.com
Young Living Essential Oils Independent Distributor# 745136

Member of the HeavenScent team
Young Living Essential oils list
Young Living Aromatherapy
---





JUVATONE - 150 TABS

Description: A powerful herbal complex designed to support the liver. JuvaTone contains choline, inositol, and the powerful antioxidant, dl-methionine -- which have been researched for their ability to convert oil-soluble toxins into water-soluble compounds that may be excreted. Methionine helps recycle glutathione, one of the body's most important natural antioxidants that is crucial to normal liver function. JuvaTone also contains Oregon grape root, recognized by Native Americans and pioneers for its ability to cleanse and support liver tissue. the liver performs over 5,000 complex chemical functions. It purifies the blood and is key in converting carbohydrates to energy. An overtaxed liver can negatively affect our energy, digestion, and skin. Fats and bile within the liver can easily become oversaturated with oil-soluble toxins, synthetic chemicals, and heavy metals. As toxins build, the liver becomes stressed, resulting in aggravating skin conditions, rashes, fatigue, muscle aches, digestive disturbances, dizziness, irritability, mood swings, and mental confusion.

How to Use JUVATONE - 150 TABS: Take three capsules mid-morning and three capsules mid-afternoon. Also apply JuvaFlex blend over the liver, on the spine, or on the feet.

Ingredients: Choline bitartrate, di-methionine, inositol, cysteine, echinacea purpurea root, parsley, alfalfa sprouts, beet root, sodium copper chlorophyllin, raw dandelion root, Oregon grape root, bee propolis, essential oils of German chamomile (Matricara recutita), geranium (Pelargonium graveolens), lemon (Citrus limon), rosemary (Rosmarinus officinalis), blue tansy (Tanacetum annuum), and myrtle (Myrtus communis). These same oils are contained in the JuvaFlex blend, the perfect topically applied companion to JuvaTone. Also contains copper citrate, cellulose, stearic acid, croscarmellose sodium, silicon dioxide, magnesium stearate, and cellulose film coat.



Toll-free order line: 800-371-3515 (Mon-Fri 6AM-8PM, Sat 7AM-5PM Mountain Time). If you are a new customer, you will need to use sponsor#

745136

when placing your order.
Add to Cart (for retail price of JUVATONE - 150 TABS)
View Cart
Please note: The "Add to Cart" button is only for retail purchases. If you want to sign up as a preferred customer (autoship program) or as a distributor, you will need to enroll first and then add JUVATONE - 150 TABS to your cart. Please see the How to Order page for more details.

index: juvatone - 150 tabs


NOTES: The information contained in this web site is intended for educational purposes only and is not meant to substitute for medical care or to prescribe treatment for any specific health condition. Please see a qualified health care provider for medical treatment. all4wellness assumes no responsibility to, or liability for, any person or group for any loss, damage or injury resulting from the use or misuse of any information on this web site. No express or implied guarantee is given regarding the effects of using any of the products described herein. Prices subject to change.