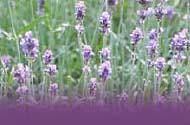 ---
Contact for more information:
Tracey Burke

tracey@all4wellness.com
Young Living Essential Oils Independent Distributor# 745136

Member of the HeavenScent team
Young Living Essential oils list
Young Living Aromatherapy
---





MASTER HIS - 120 TABS

Description: High quality multivitamin, mineral, and amino acid supplements, which are formulated using a special sixteen-stage Synergistic Suspension Isolation process that separates the antagonistic vitamins and herbs from the synergisitic ones so they do not destroy each other's effectiveness. MASTER FORMULA HIS is formulated with zinc in a base of alfalfa sprouts, citrus bioflavonoids, rutin, inositol, PABA (para amino benzoic acid), and molybdenum.

How to Use MASTER HIS - 120 TABS: For slow metabolism, take three to six tablets daily. For fast metabolism, take six to eight tablets daily. Take half of the daily amount with breakfast and half with dinner. Best taken before meals. Free of allergens. Contains no artificial flavors, preservatives, sugar, cornstarch, corn, wheat, yeast, or soy products.

Ingredients: Vitamins A (retinyl palmitate), C (sodium ascorbate and ascorbic acid), D3 (Cholecaliciferol), and E (d-alpha tocopheryl acid succinate), thiamin (vitamin B1), riboflavin (vitamin B2), niacin, vitamin B6, folic acid, vitamin B12, biotin, pantothenic acid, calcium, iron, iodine, magnesium, zinc, selenium, copper, manganese, chromium, potassium, choline bitartrate, PABA, betain HCI, cellulose, maltodextrin, croscarmellose sodium, stearic acid, magnesium stearate, cellulose film coat in a Synergistic Suspension Isolation, L-cystine, L-cysteine, L-lysine, L-aspartic glutamine, L-tyrosine, L-valine, L-histadine, L-phenylalanine, L-serine, L-proline, L-hydroxyproline, L-citruline, and molybdenum, citrus bioflavonoids, monmorillonite, maltodextrin, silicon dioxide, alfalfa sprouts, rutin, inositol, and L-glycine.



Toll-free order line: 800-371-3515 (Mon-Fri 6AM-8PM, Sat 7AM-5PM Mountain Time). If you are a new customer, you will need to use sponsor#

745136

when placing your order.
Add to Cart (for retail price of MASTER HIS - 120 TABS)
View Cart
Please note: The "Add to Cart" button is only for retail purchases. If you want to sign up as a preferred customer (autoship program) or as a distributor, you will need to enroll first and then add MASTER HIS - 120 TABS to your cart. Please see the How to Order page for more details.

index: master his - 120 tabs


NOTES: The information contained in this web site is intended for educational purposes only and is not meant to substitute for medical care or to prescribe treatment for any specific health condition. Please see a qualified health care provider for medical treatment. all4wellness assumes no responsibility to, or liability for, any person or group for any loss, damage or injury resulting from the use or misuse of any information on this web site. No express or implied guarantee is given regarding the effects of using any of the products described herein. Prices subject to change.