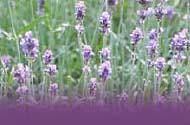 ---
Contact for more information:
Tracey Burke

tracey@all4wellness.com
Young Living Essential Oils Independent Distributor# 745136

Member of the HeavenScent team
Young Living Essential oils list
Young Living Aromatherapy
---





AGAVE SYRUP

Description: Agave syrup is a natural sweetener used in foods and beverages. This re-introduced product is also a high source of energy. It has been a part of American Southwestern and Mexican diets for centuries. It has a low glycemic index, which makes it ideal for diabetics, hypoglycemics or those who cannot handle sucrose or artificial sweeteners. It is an excellent alternative to and 50 percent sweeter than table sugar, yet has fewer calories per teaspoon. Agave supports normal intestinal function. Organic and Kosher Certified. Agave juice was a favorite food of the Aztecs, and the juice was used as part of religious ceremonies. The Agave plant is considered the "Mexican Tree of Life and Abundance". Agave juice is know by the natives of Mexico as "honey water" because it flows from the leaves and root when cut.

How to Use AGAVE SYRUP: In recipes, substitute three-fourths Agave for the recommended amount of sugar. Also, reduce the amount of liquid as you cook.

Ingredients: Two different varieties of the Agave plant: agave salmiana and agave angustifolia. Young Living uses an exclusive blend of two Agave plant varieties. Production begins by using only totally organically grown Agave. The heart of the Agave plant is then chopped, ground, and pressed for its juices without the use of heat or chemicals. The resulting liquid is slowly heated, breaking down the long chains of sugars into single molecules, primarily consisting of fructose. The result is a viscous, honey-like fluid that is shelf stable. Agave nectar is completely organic in its growth and processing.

Size: 8 OZ

Toll-free order line: 800-371-3515 (Mon-Fri 6AM-8PM, Sat 7AM-5PM Mountain Time). If you are a new customer, you will need to use sponsor#

745136

when placing your order.
Add to Cart (for retail price of AGAVE SYRUP)
View Cart
Please note: The "Add to Cart" button is only for retail purchases. If you want to sign up as a preferred customer (autoship program) or as a distributor, you will need to enroll first and then add AGAVE SYRUP to your cart. Please see the How to Order page for more details.

index: agave syrup


NOTES: The information contained in this web site is intended for educational purposes only and is not meant to substitute for medical care or to prescribe treatment for any specific health condition. Please see a qualified health care provider for medical treatment. all4wellness assumes no responsibility to, or liability for, any person or group for any loss, damage or injury resulting from the use or misuse of any information on this web site. No express or implied guarantee is given regarding the effects of using any of the products described herein. Prices subject to change.