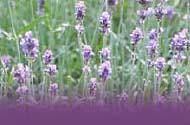 ---
Contact for more information:
Tracey Burke

tracey@all4wellness.com
Young Living Essential Oils Independent Distributor# 745136

Member of the HeavenScent team
Young Living Essential oils list
Young Living Aromatherapy
---





THYROMIN - 60 CAPS

Description: Thyromin is a special blend of glandular extracts, herbs, amino acids, minerals, and essential oils perfectly balanced to maximize nutritional support to the thyroid. This gland regulates body metabolism, energy, blood sugar levels, and temperature.

How to Use THYROMIN - 60 CAPS: Take one to two capsules daily, immediately before going to sleep.

Ingredients: Vitamin E (d alpha tocopheryl acid succinate), iodine (derived from kelp), potassium citrate, CoQ10, L-cysteine, L-cystine, carrageenan, bovine adrenal and pituitary extracts, parsley powder, magnesium stearate, and the essential oils of peppermint (Mentha piperita), spearmint (Mentha spicata), myrtle (Myrtus communis), and myrrh (Commiphora myrrha).



Toll-free order line: 800-371-3515 (Mon-Fri 6AM-8PM, Sat 7AM-5PM Mountain Time). If you are a new customer, you will need to use sponsor#

745136

when placing your order.
Add to Cart (for retail price of THYROMIN - 60 CAPS)
View Cart
Please note: The "Add to Cart" button is only for retail purchases. If you want to sign up as a preferred customer (autoship program) or as a distributor, you will need to enroll first and then add THYROMIN - 60 CAPS to your cart. Please see the How to Order page for more details.

index: thyromin - 60 caps


NOTES: The information contained in this web site is intended for educational purposes only and is not meant to substitute for medical care or to prescribe treatment for any specific health condition. Please see a qualified health care provider for medical treatment. all4wellness assumes no responsibility to, or liability for, any person or group for any loss, damage or injury resulting from the use or misuse of any information on this web site. No express or implied guarantee is given regarding the effects of using any of the products described herein. Prices subject to change.