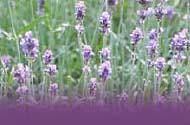 ---
Contact for more information:
Tracey Burke

tracey@all4wellness.com
Young Living Essential Oils Independent Distributor# 745136

Member of the HeavenScent team
Young Living Essential oils list
Young Living Aromatherapy
---





BLM POWDER

(Bones, Ligaments, and Muscles)

Description: Young Living's BLM (Bones, Ligaments, and Muscles) Nutritional Support formula is now available as BLM Powder.

BLM was a groundbreaking discovery that made it possible to support normal bone and joint health with a nutritional supplement. BLM powder features the same synergistic effects of the most potent ingredients known, including MSM, glucosamine sulfate, Type II Collagen, manganese citrate, and the essential oils of clove, Idaho balsam fir, and wintergreen.

The powder form of BLM was created to offer people the opportunity to mix it with their Power Meal and other nutritional drinks. It also allows people to use BLM without swallowing capsules.

How to Use BLM POWDER: mix it with their Power Meal or other nutritional drink.

Ingredients: MSM is an exceptional bioavailable source of sulfur that restores flexibility to cell membranes and slows the breakdown of cartilage. Glucosamine sulfate has 30 years worth of double blind, placebo-controlled studies showing how it helps the formation of cartilage. Type II Collagen contains the greatest number of joint-supporting proteoglycans of any cartilage source. It has the added bonus of a powerful, newly discovered antioxidant proteoglycan called cartilage matrix glycoprotein (CMGP), which can help reduce oxidative damage to joints. Manganese citrate acts as a catalyst in the synergyzing of these powerful ingredients. Essential oil of clove (Syzygium aromaticum)has a long history of use in dentistry as a numbing agent. Idaho balsam fir (Abies balsamea)is one of the richest sources of limonene, a powerful antioxidant that may help ease stress and tension in joints and is relaxing to the muscoskeletal system. Wintergreen (Gaultheria procumbens)contains the active ingredient methyl salicylate.

Size: 3 OZ

Toll-free order line: 800-371-3515 (Mon-Fri 6AM-8PM, Sat 7AM-5PM Mountain Time). If you are a new customer, you will need to use sponsor#

745136

when placing your order.
Add to Cart (for retail price of BLM POWDER)
View Cart
Please note: The "Add to Cart" button is only for retail purchases. If you want to sign up as a preferred customer (autoship program) or as a distributor, you will need to enroll first and then add BLM POWDER to your cart. Please see the How to Order page for more details.

Related Products:
BLM CAPSULES


index: blm powder ((bones, ligaments, and muscles))


NOTES: The information contained in this web site is intended for educational purposes only and is not meant to substitute for medical care or to prescribe treatment for any specific health condition. Please see a qualified health care provider for medical treatment. all4wellness assumes no responsibility to, or liability for, any person or group for any loss, damage or injury resulting from the use or misuse of any information on this web site. No express or implied guarantee is given regarding the effects of using any of the products described herein. Prices subject to change.