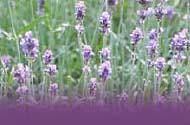 ---
Contact for more information:
Tracey Burke

tracey@all4wellness.com
Young Living Essential Oils Independent Distributor# 745136

Member of the HeavenScent team
Young Living Essential oils list
Young Living Aromatherapy
---





CORTISTOP - WOMEN'S - 30 CAPS

Description: CortiStop, supplements for men and women, is designed to maintain the natural balance and harmony of youthful functions for which the body longs. CortiStop accomplishes this by helping to modulate the production of cortisol in the body. Cuts the negative effects of high cortisol by providing nutrients that influence glandular balance. The Food and Drug Administration has not evaluated these statements. This product is not intended to diagnose, treat, cure or prevent any disease.

How to Use CORTISTOP - WOMEN'S - 30 CAPS: Take 1 capsule before retiring. If desired, for extra benefits, take another capsule in the morning before breakfast. Use daily for 8 weeks. Discontinue use for 2-4 weeks before resuming. If pregnant or under a doctor''s care, consult a physician before using. Natural pro-hormone activity of this formulation has led to restriction of use by some athletic organizations.

Ingredients: L-a-lysophosphatidylcholine (Epikuron 100E): Studies show that this ingredient comes from a family of substances that block cortisol production; L-a-phosphytidylcholine (LECI-PC 35P): An important ingredient from a family of substances that block cortisol; Pregnenolone: Promotes longevity and has been shown to play a valuable role in bringing about glandular balance, hence lowering cortisol and enhancing estrogen activity. In addition, pregnenolone improves energy and reduces stress; Black Cohosh: A favorite herb for women dealing with symptoms of imbalance and declining youth. Appears to have estrogen-like functions. Shown to be helpful for hot flashes. Also helpful for menopausal women; Conyza Oil: Enhances mood and promotes Hgh; Clary Sage Oil: Balances the female system, increasing or decreasing estrogen as needed; Peppermint Oil: Enhances digestion and improves endurance; Fennel; Frankincense. These statements have not been evaluated by the Food and Drug Administration. This product is not intended to diagnose, treat, cure or prevent any disease.



Toll-free order line: 800-371-3515 (Mon-Fri 6AM-8PM, Sat 7AM-5PM Mountain Time). If you are a new customer, you will need to use sponsor#

745136

when placing your order.
Add to Cart (for retail price of CORTISTOP - WOMEN'S - 30 CAPS)
View Cart
Please note: The "Add to Cart" button is only for retail purchases. If you want to sign up as a preferred customer (autoship program) or as a distributor, you will need to enroll first and then add CORTISTOP - WOMEN'S - 30 CAPS to your cart. Please see the How to Order page for more details.

index: cortistop - women's - 30 caps


NOTES: The information contained in this web site is intended for educational purposes only and is not meant to substitute for medical care or to prescribe treatment for any specific health condition. Please see a qualified health care provider for medical treatment. all4wellness assumes no responsibility to, or liability for, any person or group for any loss, damage or injury resulting from the use or misuse of any information on this web site. No express or implied guarantee is given regarding the effects of using any of the products described herein. Prices subject to change.