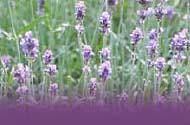 ---
Contact for more information:
Tracey Burke

tracey@all4wellness.com
Young Living Essential Oils Independent Distributor# 745136

Member of the HeavenScent team
Young Living Essential oils list
Young Living Aromatherapy
---





PEPPERMINT ESSENTIAL OIL

Description: Peppermint (Mentha piperita) is one of the oldest and most highly regarded herbs for soothing digestion. Jean Valnet, M.D., studied peppermint's effect on the liver and respiratory systems. Other scientists have also researched peppermint's role in affecting impaired taste and smell when inhaled. Dr. William N. Dember of the University of Cincinnati studied peppermint's ability to improve concentration and mental accuracy. Alan Hirsch, M.D., studied peppermint's ability to directly affect the brain's satiety center, which triggers a sense of fullness after meals. This plant is grown and distilled at the Young Living Farms. Pure, organic, therapeutic-grade. EC AFNOR Standard.

How to Use PEPPERMINT ESSENTIAL OIL: Diffuse. Massage on the stomach or add to water or tea for supporting normal digestion. Apply to bottom of feet to cool off on a hot day. Rub on temples for a calming effect, or place several drops on the tongue as an invigorating pick-me-up. A wonderful flavoring and preservative. Avoid contact with eyes, mucous membranes, or sensitive skin areas. Do not apply neat to a fresh wound or burn.

Ingredients: Essential oil of Peppermint (Mentha piperita).

Size: 15 ML Code: 3614 Customer Price: Only $25.99 Wholesale: $19.75

Toll-free order line: 800-371-3515 (Mon-Fri 6AM-8PM, Sat 7AM-5PM Mountain Time). If you are a new customer, you will need to use sponsor#

745136

when placing your order.
Add to Cart (for retail price of PEPPERMINT)
View Cart
Please note: The "Add to Cart" button is only for retail purchases. If you want to sign up as a preferred customer (autoship program) or as a distributor, you will need to enroll first and then add PEPPERMINT to your cart. Please see the How to Order page for more details.

Related Products:
ESSENTIAL 7 KIT (includes Peppermint)


index: peppermint essential oil


NOTES: The information contained in this web site is intended for educational purposes only and is not meant to substitute for medical care or to prescribe treatment for any specific health condition. Please see a qualified health care provider for medical treatment. all4wellness assumes no responsibility to, or liability for, any person or group for any loss, damage or injury resulting from the use or misuse of any information on this web site. No express or implied guarantee is given regarding the effects of using any of the products described herein. Prices subject to change.