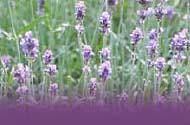 ---
Contact for more information:
Tracey Burke

tracey@all4wellness.com
Young Living Essential Oils Independent Distributor# 745136

Member of the HeavenScent team
Young Living Essential oils list
Young Living Aromatherapy
---





MELALEUCA GERANIUM MOISTURIZING SOAP

Aromatherapy soap bar

Description: Bathing can be a true aromatherapy experience with these beautiful handmade soaps. Not only do they add a sublime fragrance to your bath, they offer the advantages of pure vegetable-based moisturizers combined with the unique antiseptic properties of two melaleuca therapeutic-grade essential oils of (Melaleuca alternifolia) and (Melaleuca ericifolia), along with geranium (Pelargonium graveolens) and vetiver (Vetiveria zizaniodes) essential oils.

Ingredients: saponified oils of palm, coconut and olive; organic oatmeal; therapeutic-grade essential oils of Melaleuca alternifolia, pelargonium graveolens, Melaleuca ericifolia and vetiveria zizanioides; liquid aloe vera extract; rosemary extract and wolfberry (Lycium barbarum) seed oil.

Size: 3.75 OZ

Toll-free order line: 800-371-3515 (Mon-Fri 6AM-8PM, Sat 7AM-5PM Mountain Time). If you are a new customer, you will need to use sponsor#

745136

when placing your order.
Add to Cart (for retail price of MELALEUCA GERANIUM MOISTURIZING SOAP)
View Cart
Please note: The "Add to Cart" button is only for retail purchases. If you want to sign up as a preferred customer (autoship program) or as a distributor, you will need to enroll first and then add MELALEUCA GERANIUM MOISTURIZING SOAP to your cart. Please see the How to Order page for more details.

Related Products:
LAVENDER ROSEWOOD MOISTURIZING SOAP
LEMON SANDALWOOD CLEANSING SOAP
MORNING START MOISTURIZING SOAP
PEPPERMINT CEDARWOOD MOISTURIZING SOAP
SACRED MOUNTAIN MOISTURIZING SOAP
THIEVES CLEANSING SOAP
VALOR MOISTURIZING SOAP


index: melaleuca geranium moisturizing soap (aromatherapy soap bar)


NOTES: The information contained in this web site is intended for educational purposes only and is not meant to substitute for medical care or to prescribe treatment for any specific health condition. Please see a qualified health care provider for medical treatment. all4wellness assumes no responsibility to, or liability for, any person or group for any loss, damage or injury resulting from the use or misuse of any information on this web site. No express or implied guarantee is given regarding the effects of using any of the products described herein. Prices subject to change.