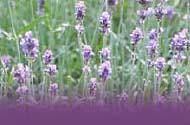 ---
Contact for more information:
Tracey Burke

tracey@all4wellness.com
Young Living Essential Oils Independent Distributor# 745136

Member of the HeavenScent team
Young Living Essential oils list
Young Living Aromatherapy
---





Start Living with Thieves Enrollment Kit

Description: In addition to the product information, service explanations, sales aids, and training materials included in the Start Living Kit, this exclusive enrollment offering also contains the purifying action of Thieves essential oil blend in a variety of products for the home. Featuring our newest addition to the renowned Thieves product line, Thieves Foaming Hand Soap, Young Living's Thieves enrollment kit ensures the benefits of this revolutionary essential oil blend are always on hand.

The Thieves enrollment kit provides everything you need to professionally and confidently share Young Living's revolutionary Thieves product offering with others, all at a $67.58 savings off of the retail price on individual product pricing..

Thieves Enrollment Kit includes:
1 - 15 ml Thieves Essential Oil Blend
1 - Thieves Dentarome Ultra Toothpaste
1 - Thieves Fresh Essence Plus Mouthwash
2 - Thieves Household Cleaner
2 - Thieves Foaming Hand Soap
2 - Thieves Spray
2 - Thieves Hand Purifier
1 - Thieves Booklet

Also contains1 Start Living Kit includes:
1 - Welcome Letter
1 - Start Living Brochure
1 - Diffuser Coupon (only one per enrolling account)
1 - Essential Rewards Brochure
1 - Restore Your Core Brochure
1 - 5-Day Nutritive Cleanse Brochure
1 - Thieves Booklet
1 - Everyday Oils Booklet
1 - Essential Oils User's Guide
1 - Product Guide
1 - Price List
1 - Policies & Procedures
1 - Roadmap for Success Booklet
1 - Creating Abundance Booklet
1 - Compensation Plan Flyer
1 - Team Performance Flyer
3 - Distributor Application/Agreement
3 - Customer/Preferred Customer Form
1 - NingXia Red DVD
1 - Gold of the Ages DVD
1 - A·R·T DVD
1 - 5 ml Lavender
1 - 5 ml Peppermint
3 - NingXia Red Singles



Toll-free order line: 800-371-3515 (Mon-Fri 6AM-8PM, Sat 7AM-5PM Mountain Time). If you are a new customer, you will need to use sponsor#

745136

when placing your order.
Add to Cart (for retail price of Start Living with Thieves Enrollment Kit)
View Cart
Please note: The "Add to Cart" button is only for retail purchases. If you want to sign up as a preferred customer (autoship program) or as a distributor, you will need to enroll first and then add Start Living with Thieves Enrollment Kit to your cart. Please see the How to Order page for more details.

index: start living with thieves enrollment kit


NOTES: The information contained in this web site is intended for educational purposes only and is not meant to substitute for medical care or to prescribe treatment for any specific health condition. Please see a qualified health care provider for medical treatment. all4wellness assumes no responsibility to, or liability for, any person or group for any loss, damage or injury resulting from the use or misuse of any information on this web site. No express or implied guarantee is given regarding the effects of using any of the products described herein. Prices subject to change.