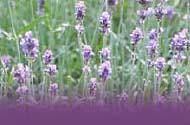 ---
Contact for more information:
Tracey Burke

tracey@all4wellness.com
Young Living Essential Oils Independent Distributor# 745136

Member of the HeavenScent team
Young Living Essential oils list
Young Living Aromatherapy
---





THIEVES HOUSEHOLD CLEANER

Description: It's a rough world we live in today. The germs, bacteria and respiratory viruses that surround us have never been stronger. Or more antibiotic-resistant. That's why it's more important than ever to keep your health on alert against attacks to your immune system. Whether you're trying to battle the "bug" at the office or warding off household germs that family members leave behind, Young Living's arsenal of natural therapeutic-grade essential oil-enhanced products based on Thieves therapeutic-grade essential oil blend delivers positive antiseptic benefits to cleanse, calm, and soothe you-body and soul. Don't reach for chemical-laden cleaners and sprays to fortify your home against airborne bacteria and germs. Use Young Living's all-natural Household Cleaner, Wipes and Spray to distribute the power of therapeutic-grade essential oils in your home while killing germs and bacteria. The ingredients in these new products have been tested for effectiveness at Weber State University in Ogden, Utah, and found to have a 99.96 percent success rate against airborne bacteria. Made of Thieves oil and combined with a proprietary liposome base that binds grease and oil to lecithin, you'll get unparalleled cleaning power combined with germ killing action. Use the cleaners anywhere you want to destroy germs and bacteria-at home, at work and at play.

How to Use THIEVES HOUSEHOLD CLEANER: Thieves Household Cleaner solution is a highly concentrated formula that can be used on any surface. Suggested dilution ratios are included on label.

Ingredients: Proprietary suspension of safe surfactants (wetting agents) and Thieves essential oil blend.

Size: 16 FL OZ

Toll-free order line: 800-371-3515 (Mon-Fri 6AM-8PM, Sat 7AM-5PM Mountain Time). If you are a new customer, you will need to use sponsor#

745136

when placing your order.
Add to Cart (for retail price of THIEVES HOUSEHOLD CLEANER)
View Cart
Please note: The "Add to Cart" button is only for retail purchases. If you want to sign up as a preferred customer (autoship program) or as a distributor, you will need to enroll first and then add THIEVES HOUSEHOLD CLEANER to your cart. Please see the How to Order page for more details.

index: thieves household cleaner


NOTES: The information contained in this web site is intended for educational purposes only and is not meant to substitute for medical care or to prescribe treatment for any specific health condition. Please see a qualified health care provider for medical treatment. all4wellness assumes no responsibility to, or liability for, any person or group for any loss, damage or injury resulting from the use or misuse of any information on this web site. No express or implied guarantee is given regarding the effects of using any of the products described herein. Prices subject to change.