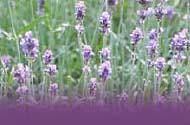 ---
Contact for more information:
Tracey Burke

tracey@all4wellness.com
Young Living Essential Oils Independent Distributor# 745136

Member of the HeavenScent team
Young Living Essential oils list
Young Living Aromatherapy
---





DENTAROME ULTRA TOOTHPASTE

Fluoride free toothpaste, sodium lauryl sulfate free, enamel saving toothpaste with xylitol

Description: Fluoride-free toothpaste which contains antimicrobial essential oils not found in other natural fluoride free toothpastes. Brush with Dentarome Ultra and kill the bacteria that cause gingivitis, tooth decay and bad breath every time you brush, plus enjoy time-released antiseptic and breath freshening action thanks to a patented liposome complex.

The May 2000 Surgeon General's Report on oral health emphasized the connection between oral and systemic health, and many studies have documented a correlation between dental and periodontal infections and other health problems. You brush your teeth everyday, so why waste this time by not using a toothpaste that fully supports your oral and overall health?

Benefits:

Fluoride free, sodium lauryl sulfate free
Whitening using the anti-stain enzyme papain
Contains no triclosan, PEG-12 or artificial sweeteners
Enamel saver special nonabrasive, more than 850-mesh calcium
Timed-release antiseptic and breath freshening action
Xylitol prevents growth of bacteria responsible for tooth decay
Zinc citrate stops tartar build-up
Powerful antimicrobial essential oils, including the Thieves blend
Edible, all natural ingredients

References:
I Chen, "The Surgeon General's report on oral health implications for research and education," N Y State Dent J. 2000 Nov;66(9):38-42.
W.J. Loesche, "Periodontal disease: link to cardiovascular disease," Compend Contin Educ Dent. 2000 Jun;21(6):463-6, 468, 470 passum; quiz 484.
K. Okuda, Y. Ebihara, "Relationships between chronic oral infectious diseases and systemic diseases," Bull Tokyo Dent Coll. 1998 Aug;39(3):165-74.

How to Use DENTAROME ULTRA TOOTHPASTE: Brush teeth and gums thoroughly morning and night.

Ingredients: Calcium carbonate, essential oil concentrate containing peppermint essential oil, Thieves essential oil blend and even more clove essential oil, zinc oxide, deionized water with papain, xylitol, vegetable glycerine, essential oil base (thymol from Thymus vulgaris, eucalyptol from Eucalyptus globulus, and methyl salycilate from wintergreen), xanthum gum, zinc citrate and stevioside.



Toll-free order line: 800-371-3515 (Mon-Fri 6AM-8PM, Sat 7AM-5PM Mountain Time). If you are a new customer, you will need to use sponsor#

745136

when placing your order.
Add to Cart (for retail price of DENTAROME ULTRA TOOTHPASTE)
View Cart
Please note: The "Add to Cart" button is only for retail purchases. If you want to sign up as a preferred customer (autoship program) or as a distributor, you will need to enroll first and then add DENTAROME ULTRA TOOTHPASTE to your cart. Please see the How to Order page for more details.

index: dentarome ultra toothpaste (fluoride free toothpaste, sodium lauryl sulfate free, enamel saving toothpaste with xylitol)


NOTES: The information contained in this web site is intended for educational purposes only and is not meant to substitute for medical care or to prescribe treatment for any specific health condition. Please see a qualified health care provider for medical treatment. all4wellness assumes no responsibility to, or liability for, any person or group for any loss, damage or injury resulting from the use or misuse of any information on this web site. No express or implied guarantee is given regarding the effects of using any of the products described herein. Prices subject to change.